YOUR MONEY IS GOING TO:

Our mission is to empower young people to develop into vibrant, resilient, fully equipped adults who contribute to society positively, by connecting them to significant adults. We equip them to be great leaders who impact their peers positively. Great environments such as camps, sports, mentoring groups, community service events and the creative arts help teach our young people essential life skills. 

Since 2007, 360 have helped nurture young people into adulthood. In any given year we work with over 100 young people age 13-22 years. Young people that have been in our program are now engaged in the careers of their choice, and in turn are now mentoring other young people to set and achieve their goals.
You are secure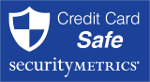 We Accept


Processing Payment. Please wait...